Amazon CD: http://smarturl.it/KeepMeInYourHeartCD
iTunes: http://smarturl.it/KeepMeInYourHeart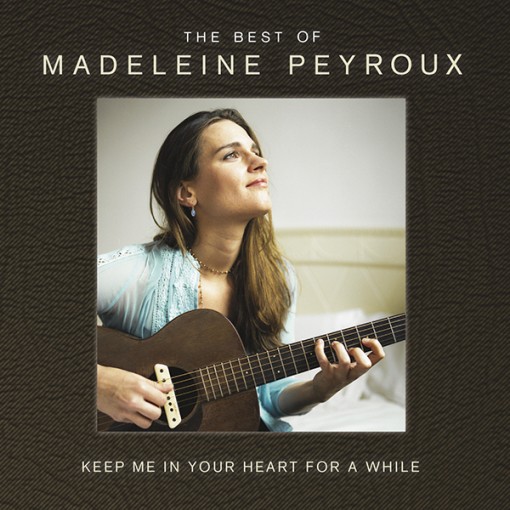 JUST ANNOUNCED! KEEP ME IN YOUR HEART FOR A WHILE: THE BEST OF MADELEINE PEYROUX, featuring never-before-released track "Keep Me In Your Heart" now available worldwide.
Rounder Records is pleased to announce the release of Keep Me in Your Heart for a While: The Best of Madeleine Peyroux, the debut anthology of the critically acclaimed, singer-songwriter's nearly 20-year career. The album includes favorites not only from Peyroux's releases with Rounder, but also tracks from her Atlantic and Decca/Emarcy catalogs. Additionally, the compilation includes one previously unreleased recording—the collection's title track and Warren Zevon cover, "Keep Me in Your Heart"—which appeared in 2011's independent film Union Square. Liner notes by former Atlantic Records A&R man, Yves Beauvais, who discovered Peyroux, complete the package.
A living document of her artistic metamorphoses, Keep Me in Your Heart for a While combines the poignant with the charming, the old with the new, and the standard favorites with the original compositions.
Track Listing
Don't Wait Too Long 3:11
You're Gonna Make Me Lonesome When You Go 3:25
Between The Bars 3:43
(Getting Some) Fun Out Of Life 3:13
Dance Me To The End Of Love 3:57
Smile 4:00
La Vie En Rose 3:20
Half The Perfect World 4:22
Guilty 3:54
I'm All Right 3:29
Desperadoes Under The Eaves [Extended Version] 5:23
The Kind You Can't Afford 3:59
Instead 5:15
Keep Me In Your Heart [First Audio Release] 3:35
This Is Heaven To Me 3:10